Shih-Kai Chiu (邱詩凱)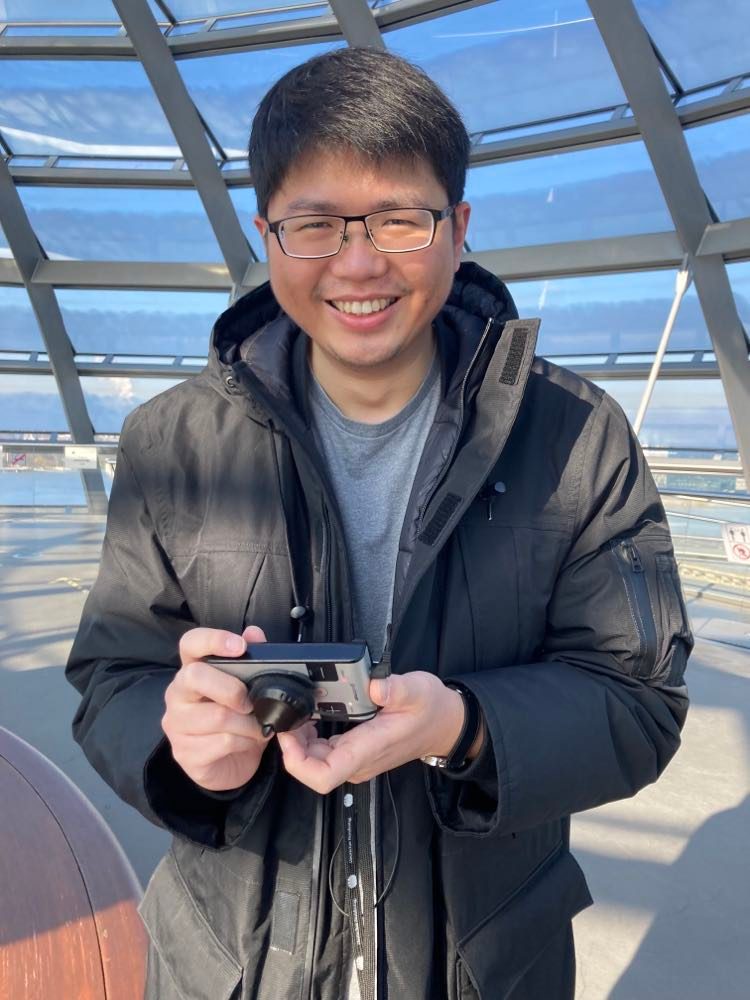 I am now a Postdoctoral Scholar at Vanderbilt University working with Ioana Suvaina. Previously, I was a Postdoctoral Research Associate in Special Holonomy at the University of Oxford, where my mentor was Jason Lotay. I obtained my PhD in mathematics in August 2021 from the University of Notre Dame, under the supervision of Gábor Székelyhidi. I am interested in geometric analysis and complex differential geometry, as well as related areas.
Email: shih-kai.chiu@vanderbilt.edu
Teaching
Fall 2023, Math 2300 Multivariable Calculus, Instructor, Syllabus
Research
I am currently interested in manifolds with special holonomy and calibrated submanifolds. My main focus is on Calabi-Yau manifolds and special Lagrangian submanifolds.
Papers & preprints
Invited Talks
Conferences
Several Complex Variables, Complex Geometry and related PDEs, Maryland, 05/2024
Analytic Methods in Complex Geometry, Münster, 08/2023
Connections between String Theory and Special Holonomy, Oxford, 01/2022
Seminars
Geometry, Topology, Dynamical Systems Seminar, UT Dallas, 10/2023
Geometry and Geometric Analysis Seminar, Purdue, 10/2023
Geometry Seminar, Vanderbilt, 09/2023
Geometry and Topology Seminar, Glasgow, 05/2023
Geometry and Topology Seminar, UQAM, 01/2023
Geometric Analysis Seminar, ITS Westlake, 11/2022
Geometric Analysis Seminar, BICMR, 10/2022
Geometric Analysis Seminar, CUHK, 10/2022
Informal Complex Geometry and PDE Seminar, Columbia, 10/2022
Geometry Seminar, King's College London, 10/2022
Geometry and Analysis Seminar, Oxford, 11/2021
Differential Geometry Seminar, NCTS, 08/2021
Geometric Analysis Seminar, Notre Dame, 11/2020
Oberseminar Differentialgeometrie, Münster, 07/2020
Geometric Analysis Seminar, CUNY, 06/2020
Differential Geometry Seminar, NCTS, 06/2019
Geometric Analysis Seminar, Notre Dame, 04/2019